The Future of Living with Technology and Automation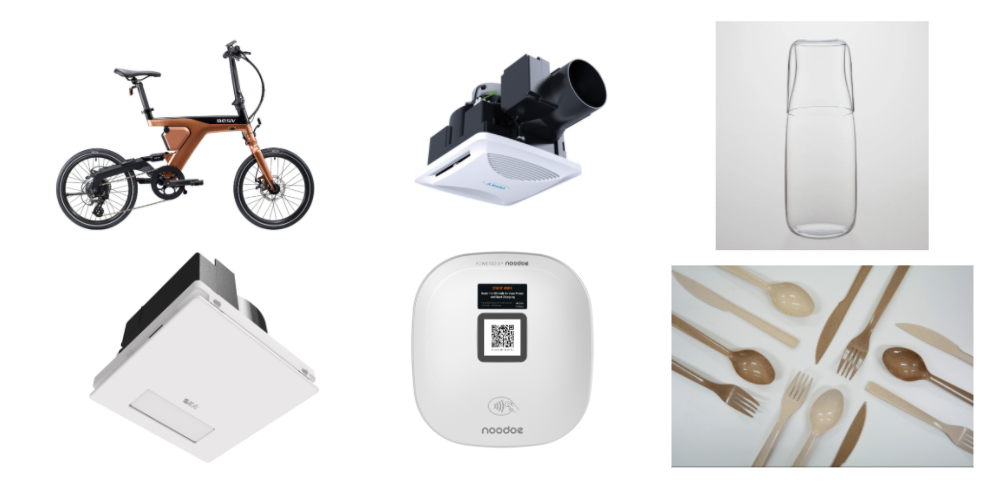 [Aug 10, Kuala Lumpur] In recent years, the adoption of smart living technology has risen by leaps and bounds. Now, society constantly seeks to increase efficiency, affordability and sustainability in their daily lives.
With the growing interest in smart living, Taiwan Excellence has conducted a webinar "Industry Solution Booster: Smart Living Applications" on Aug 5 to showcase the latest trends, ranging from advanced electric bikes to smart home products. Seven Taiwan Excellence awarded companies have been invited to present their award-winning products.
The 45-minute event was part of a series of events held by Taiwan Excellence, organized by Bureau of Foreign Trade, Taiwan (R.O.C) and Taiwan External Trade Development Council (TAITRA) during Taiwan Expo 2021 to highlight some of the most innovative products that are made in Taiwan.
Here are the highlights of the webinar:
YOW!Design – a prominent, award-wining, multi-disciplinary and multi-cultural design office. Their To Note Pro notebook allows users to customize and rearrange it's pages conveniently. The notebook comes with a stone paper folder, which is known for its silky smooth and durable paper surface that is water resistant, easy to write on and rub off.
Taiwan Glass – the leading glass manufacturer in Taiwan. Their Heat-resistant Water Pitcher Set is a special collaboration with internationally renowned designer, Naoto Fukasawa, to create the TG brand. This set is made with on-porous, heat resistant clear borosilicate glass, able to withstand a maximum heat of 400°C and sudden temperature range of 120°C.
Darad Innovation – a worldwide leader in IT and Green Power showcased their BESV, a premium smart e-bike brand. Their Smart Electric Road Bike is a 15.7kg lightweight bike that features an integrated power system and rear hub motor. With the Dynamic Switch, it provides 3 level motor assistance and Smart Mode delivery system, allowing the system to adapt and deliver the exact power requirements to the bike based off current riding conditions.
Noodoe – an expert in well-designed EV charging infrastructure solutions. Their NOODOE EV OS is an advanced cloud-based operating platform that fully automates 24/7 service delivery, payment processing and energy cost reduction. With intelligent energy load balancing, it allows clients to deploy more station utilizing existing electrical capacity as well as automatically compute and execute the optimal fleet charging strategy.
Jye Li An – a specialist in automation of home improvement products and bathroom fixtures. Their Remote Control Clothes Hanger is an 8cm ultrathin clothes hanger that is suitable for small living spaces. The radio frequency remote controller is easy to use and allows user to easily operate it from any direction. It also comes equipped with obstacle detection to ensure user safety.
Sheng Yuan Electric – a professional manufacturer of ventilation fans in Taiwan under the Alaska brand. They explained their process on how their quality Ventilation Fans are made. The first step in their product design is to come up with new and improved ideas through various data collections. After the initial development of the motor is completed, the products go through 6 rigorous tests: Wind Tunnel Test, Temperature Rise Test, Noise Test, Salt Spray Test, Environment Test and Lifetime Test.
Ju Tian Cleantech – focuses on manufacturing a wide range of products with bio materials. Their Coffee Ground Series is made with upcycling used coffee grounds, and the series includes stirrer, cup lid, knife, fork, spoon and straw. This series is PLA-free, making it home compostable friendly. The products are also durable and do not soften even when it is used in water.
For more information on the webinar, you can watch the replay here:
https://www.youtube.com/watch?v=WzKFt1mhlR8