Batten
What is Batten
A batten is a strip of solid material, traditionally made from wood but can also be made from metal, plastic or fiberglass and is synonymous with the construction and shipbuilding industry. It can range from large strips of up to 6.4 cm (2.5 inches) thick by 18 cm (7.0 inches) wide and more than 1.8 m (6.0 feet) in length.
Measurements are just as example of its ratios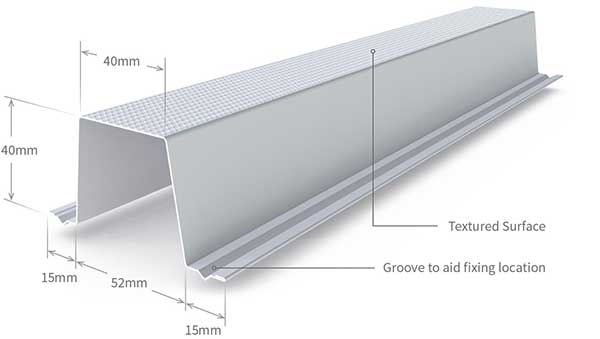 Applications of Batten

● Battens on roofs
They are used to provide the platform for fixing on the roofing materials like shingles or tiles. Usually the roofing material will determine the spacing of the battens on the rafters.
They are usually fixed horizontally like purlins. It is also used in metal roofing or in a batten-seam roof to fix the sheet in place. Some roofs may use a grid or framework of battens that are criss-crossed in both directions, thus improving ventilation.
Such a framework is known as a counter-batten system.
● Board-and-batten
When boards are used as the roofing material, the gaps between the boards are covered by battens and this type of board roof is called Board-and-batten roofing.
The exterior treatment of the vertical boards with battens covering the seams is called Board-and-batten siding. Board-and-batten is also synonymous with single-wall construction, a method of building with vertical, structural boards, the seams sometimes covered with battens.
● Battens on walls
Wall battens are used to fix siding materials like tiles or shingles. Some construction makes use of battens or furring which provides the space to allow the walls to dry out more quickly.
● Batten on doors
In door construction, they are used to strengthen the door panels which may be made up of multiple boards.
● Battens used as spacers
They can be used as spacers or furring to raise the surface of the material used for the walls or flooring. In flooring the large battens are rested on a solid sub-floor, whilst providing support for the finished flooring above in the same way as the joist.
● Batten trim
This is a thin strip of molding, traditionally with a rectangular cross-section, used to cover seams between panels of exterior siding or interior panelling.
● Battens for wall insulation
Battens are also used for solid wall insulation. They are regularly spaced and fitted to the wall and the spaces between them filled with insulation. Then a plasterboard or a drywall is affixed to the it.
● Screed batten
In concrete work and to smoothly guide a screed, usually this type is fixed to the formwork to complete the job.
● Battens in sailing
In sailing, battens made of long & thin strips of either fiberglass or traditionally wood are used to support the roach of a sail. They are also used on tall ships to form the ladders up the shrouds. They are also used to help secure tarpaulins over hatches especially against an impending storm.