Fire Door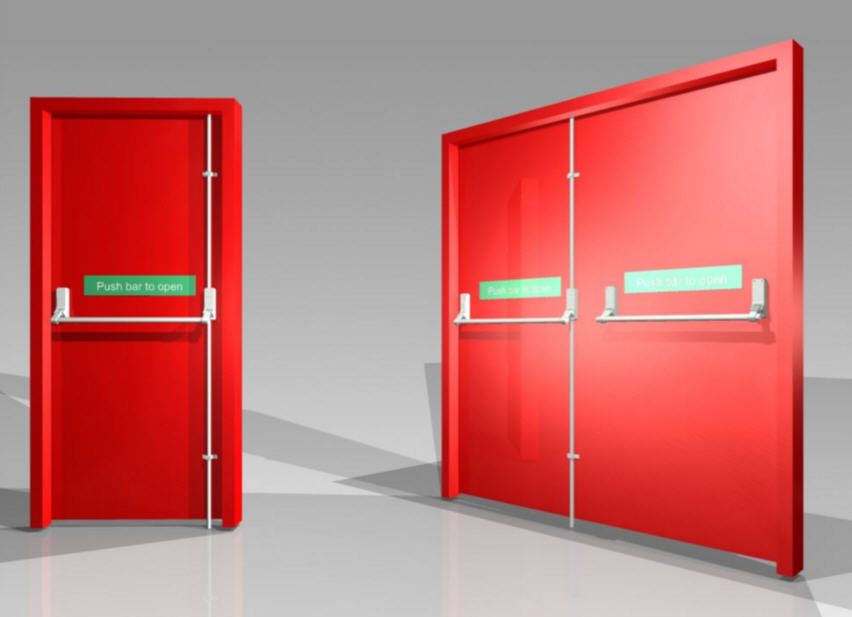 Introduction to Fire Door
The term "fire door" refers to a type of door used in many commercial buildings as well as many other applications, including large ships and conventional homes, as part of the fire protection systems. When used in conjunction with sprinkler systems and non-flammable materials, a building can be made resistant to the dangers of fire. A fire door is not intended to eliminate a fire once it has started, but instead, is designed to limit or delay the spread of a fire.
How fire doors are different from other types of doors
Fire doors are designed with one objective – to delay the spread of fire throughout the building or structure they are part of, giving the inhabitants more time to escape safely.

Fire doors are manufactured to specific levels of protection. They are rated based on the length of time they can be counted upon to delay the spread of a fire under certain controlled conditions. Typically, these doors are rated to provide from 30 to 60 minutes of protection from fire.

While fire doors are made from a wide variety of materials, the key component of a fire door system are the intumescent strips attached to the perimeter of the door. These strips are designed to expand when exposed to high temperatures and are effective in forming an air tight seal between the door and it's frame. Proper installation of a fire door is of the highest importance for the door to work as it was designed for during a fire.

In homes, it is recommended that fire doors be installed where there is the potential for a fire to start. Kitchens, rooms with a fireplace, or areas that contain a lot of electrical components are good candidates for a fire door.
Installation of a fire door
As mentioned earlier, proper installation of a fire door is critical. We recommend that any fire door be installed by a trained professional who is experienced in the installation and operation of fire doors. This is not a task for the do-it-yourselfer.

When trimming the door to fit, it is important that the top of the door not be trimmed as this will result in the removal of the label. Trimming must not allow more than 3 mm of gap on the top and sides and a 10 mm max gap on the bottom of the door.

Fire doors can be installed with a magnetic holder that is electrically deactivated when the fire alarm system senses a fire in the building. This will release the door and allow it to shut and seal the room.

Fire doors are available that will fit into a standard door frame. This allows the home owner to retrofit their home with fire doors while minimizing the costs associated with a new frame and trim.