Floor Tiles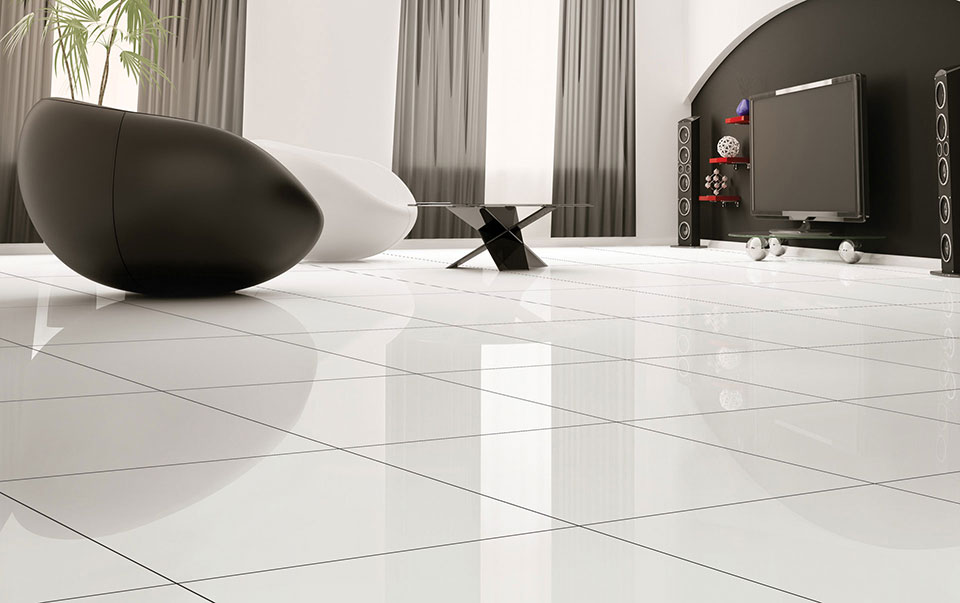 Floor tiles are found in almost every living area both inside and outside the home. Made from a wide range of materials, including porcelain, natural stone, ceramic as well as glass and metal, tiles make excellent floor coverings in kitchens, bathrooms and patios. If your remodeling or new home plans call for tile flooring, here are a few important points to consider before you begin.
Foot Traffic
Perhaps the most important factor when choosing floor tile for your project is the tile's ability to stand up to foot traffic over a period of years. The Porcelain Enamel Institute has devised a tool, called the PEI rating system, to help consumers to pick the right tile for the amount of traffic and abuse their floor will be exposed to. Tiles are rated from 1 to 5, depending on their ability to withstand scuffing and scratching. A rating of one is suitable for walls and areas without traffic. At the other end of the scale is a PEI of 5, used in commercial applications that see heavy foot traffic such as airports, malls, and shopping centres. For floors in a home, a rating of 3-4 is typically called for.
Grout Colour and Width
The grout or cement that is used to hold the tiles in place is a material that is often overlooked when choosing tiles for the floor. Depending on the design and style of the tiles, you may wish to use a coloured grout that blends in with the colour and texture of the tiles themselves. The width of the grout line between tiles will also determine the final look of your floor. Your tile installer will be able to guide you in determining the right colour and grout width to use.
Number of Tiles
Ordering the right size and number of tiles for your floor project is another activity that requires some planning and forethought. If there are a lot of irregular angles or obstacles like pipes that will require a lot of tile cutting, it is usually best to go with a smaller sized tile. The installation will be easier and the finished product will look better. When ordering tiles, it is best to order 110% of what is called for based on floor measurements. This will allow for broken tiles and extras needed to accommodate irregular floor geometrys.
Colour
Choosing the colour of tile for your floor is a personal choice. There are no right or wrong colours and your choice in this area should refelct your own individual preferences. That said, there are a few rules of thumb that are good to keep in mind when picking out tile colours. Lighter coloured tiles, combined with thin grout lines, can help to make a smaller rooom look more spacious. The lighter colours refect more light than dark tiles and help to create the illusion of space.deep rich coloured tiles are often best used as accents around corners or as borders in hallways.