Glass

Glass is typically seen in homes, buildings, shops, and vehicles either for aesthetic purposes, security or for safety. Homeowners who are looking for the right glass for both the exterior and the interior of their house should learn about the different types available in the market so that they will know what to shop for.
Types of Glass
Installing glass at home is a big advantage as they let natural light to filter indoors. When used indoors, they become accessories as they add to the aesthetics of your house. Finding the right type of glass is important to ensure that you meet the safety, security, and aesthetics of your place.
For those who are living in areas that often experience extreme weather conditions, heat strengthened glass is worth looking into as it can withstand excessive structural and wind loads. Although not considered as safety glass, this type can still meet the requirements of resisting wind and thermal load conditions without obstructing your view of your surroundings.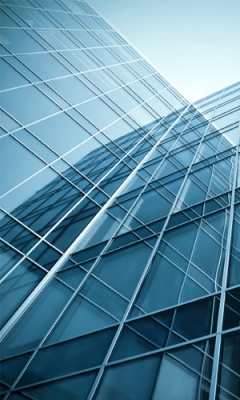 Clear tempered glass or fully-tempered is ideal for the interior of the home as it is 6 times in strength compared to annealed version. It is also considered as a safety glass because when broken, it shatters into small fragments called "dicing". This type is typically installed in sliding doors, interior partitions, as well as building entrances where strength is needed while letting you see the opposite side clearly.
Laminated glass is an alternative if you are looking for extra security for your home because it is harder to break. This is because there are an interlayer of either EVA or ethylene-vinyl acetate or PVB or polyvinyl butyral between two or more layers of glass.
Glass block, on the other hand, is typically used in areas of the house where privacy is needed such as the bathroom. It is usually distorted so that those who want to see inside won't be able to and at the same time it won't affect the light that comes in through the window.
For exterior windows, low-emissivity glass might be considered because it helps reflect back the heat from the source. Simply put, it can reflect the infrared heat coming from the sun away from the interior of the home during summer to keep the insides of your home cool while on winter, the heat indoors will remain inside making this an efficient material for your abode.
Tips to Consider
When shopping for glass for your residence, make sure that you create a search list on the various types of glass available in the market and how to use them properly to get an idea on what to purchase for different areas of your house. This is important as most men and women are not really aware that there is a huge variety in the market.
Look for strong glass for areas of your home where kids are active such as in the playroom, bathroom, and such to ensure that they won't easily break in case it gets hit to prevent accidents from happening.