Gloss Paint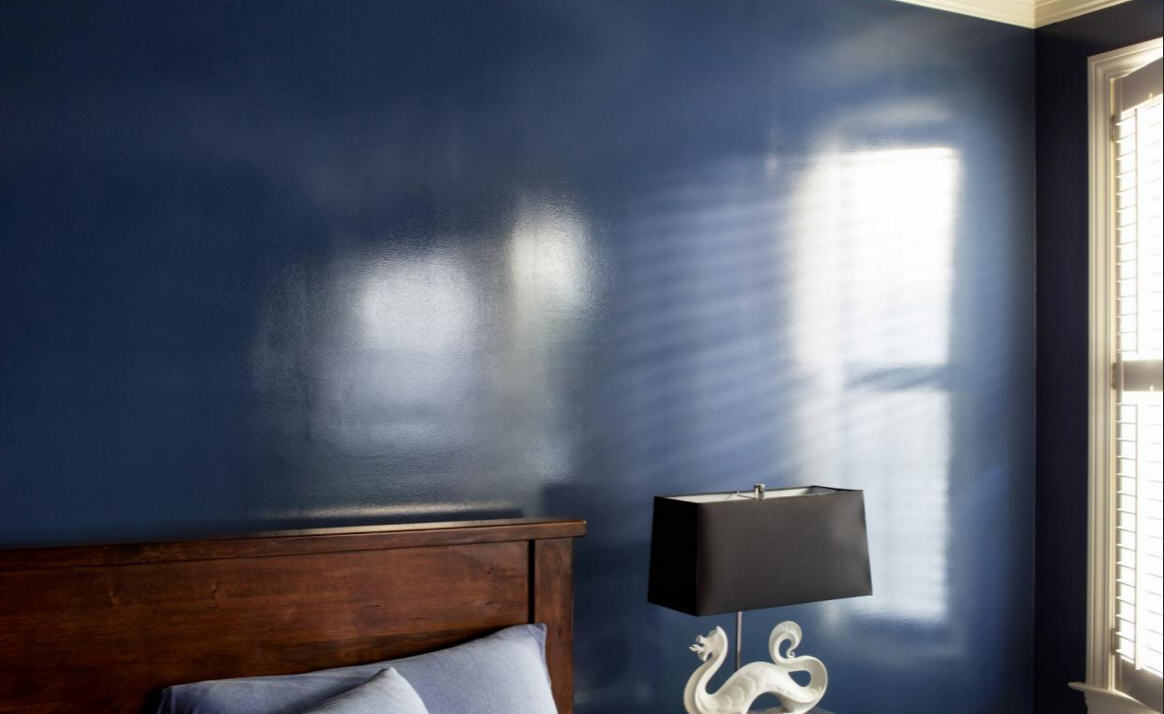 There are several finishes of paint, such as eggshell, matte, satin,  semi-gloss and gloss. In simple terms, these names describe the amount of surface sheen or shine that will result when you apply a specific type of paint. Gloss paint or high gloss paint will provide the highest amount of shine or sheen of all the paint types. It dries to a lacquer like finish and is more stain resistant than any other type of paint.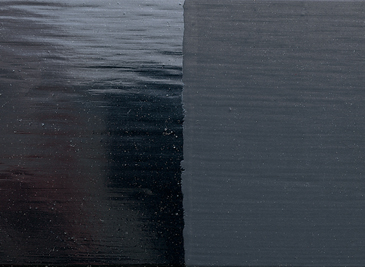 Application of Gloss Paint
Since high gloss paints are more wear and stain resistant, they are often used in high traffic areas or where finger prints and  spills are common, such as kitchens, window trim, baseboards. Variations of high gloss paints, such as semi-gloss and satins, are sometimes used on walls in children's rooms and bathrooms. High gloss paints are extremely tough and can be used where protection of the surface is paramount, such as bannisters, doors, cabinets  and counters.
Benefits of Gloss Paint
High Gloss paint has several advantages over other types of paint finishes –
High Gloss paint is very durable. Because these paint types are typically oil based, they have resins added that provide for a more durable surface. These enamels are more resistant to mildews as well as abrasion, making them an ideal choice for washrooms and bathrooms. Entryways and other areas that will take a lot of wear and tear are also good candidates for high gloss applications.
Gloss paints have a high sheen. This means the surface will have a high light reflectivity, making it ideal for those areas where you want the eye to be drawn, such as moldings or trim around a window or doorway.
A good high gloss interior paint will be waterproof, so the surface won't absorb oils from fingers or spills from the kitchen. Being waterproof, high gloss paint is ideal for those homes that are exposed to higher levels of humidity as well.
The highly reflective surface of high gloss paints allow them to be used as a decorative tool. The surface will have a mirror like finish that can be leveraged in rooms that receive a lot of natural light. Decorative schemes that use high gloss paints in stripe or diamond shapes on walls are popular with interior designers.
Considerations when Using High Gloss Paint
If you are painting over a high gloss surface, be sure to "de-gloss" the surface by roughing it up a bit, either with light sandpaper or a chemical roughener.

High gloss paint is a bit tricky to apply as brush strokes or roller marks will show up after the paint is dry. Plan on applying two coats and be aware that surface imperfections will be more visible when using high gloss paint. In general, gloss paints require a bit more surface preparation work than other types of paints.