Plaster Ceiling Medallion
Where to use a Ceiling Medallion
Either on their own or surrounding a light fixture or chandelier, plaster ceiling medallions add beauty and focus to the interior décor of any room. Although medallions are typically used as a ceiling accent, many interior designers are using them to break up large wall spaces and as a complement to the ceiling décor.
Using Ceiling Medallions for Décor Accents
The ceiling of a room is often the one area that gets overlooked during a renovation project. Since it is not within the normal sight lines, little attention is given to its appeal. Proper use and application of plaster ceiling medallions can dramatically enhance the beauty of a room and the intricate designs of a medallion will attract the eye without fail.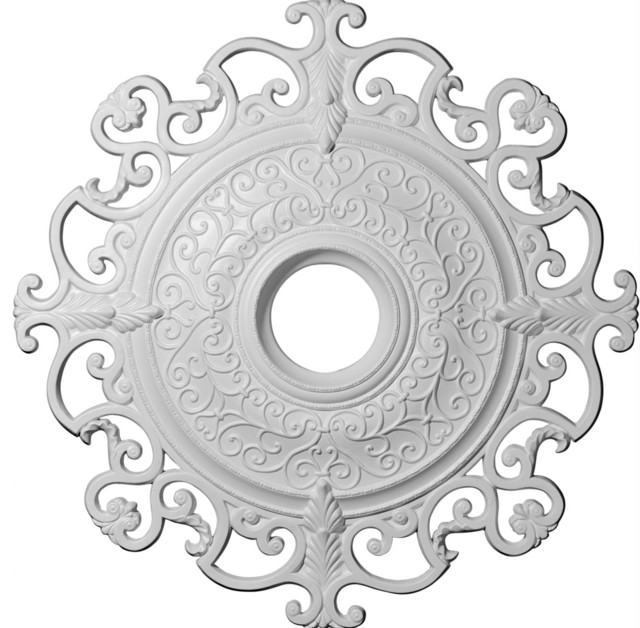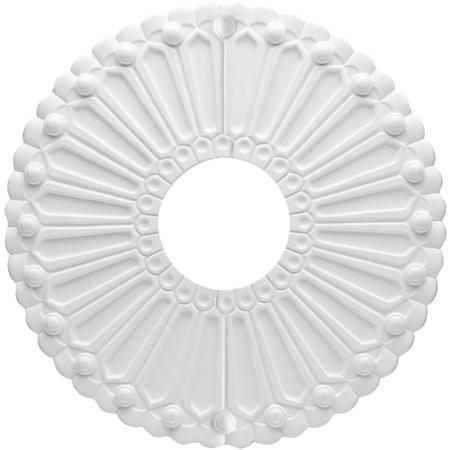 Multiple Options in Plaster Ceiling Medallions
Plaster ceiling medallions come in a variety of shapes, sizes, and configurations. They can be ordered with or without a center hole for a lighting fixture in sizes from as small as 4 inches on up. With plain or intricately ornate patterns in round or other geometries, plaster ceiling medallions offer a unique option for ceiling and wall décor.