Plaster Ceiling Roses
Uses for Plaster Ceiling Roses
Historically, plaster ceiling roses were used as a means to protect the ceiling from the heat generated by a candle or gas lighting fixture. The roses could be replaced as they became charred, thereby saving the cost of redoing the entire ceiling. Today, these room accents are used as decorative items to match the theme of a room or home.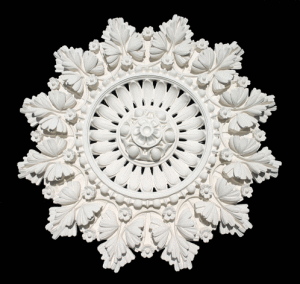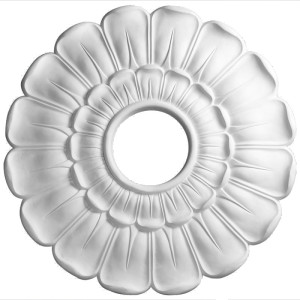 Enhance and Accent With Plaster Ceiling Roses
A plaster rose or dome will add character to any room. For larger, rectangular shaped rooms, a pair of matching plaster rose domes, placed strategically, can create a sense of depth and spaciousness while a smaller room's ambiance will be enhanced by the addition of a small but intricate rose design.
Size & Design Options
Sizes and designs of plaster roses are varied, but the Victorian designs are the most popular. A rose of approximately 900 mm is the correct size for a room of about 6 square meters while other plaster rose domes will typically range from 400 mm to over 1,000 mm. Concentric circles provide for a simple yet elegant design statement while others may prefer the more decorative and finely detailed options.