Roofing Material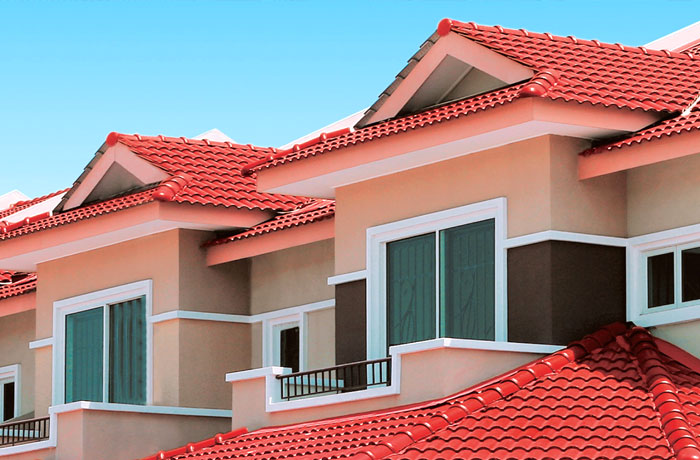 Today, homeowners have a wide range of materials and components to choose from when remodeling their home or building new. Roofs are one area that often don't get a lot of consideration, but with new materials such as polycarbonate and glass, plus more traditional options such as aluminum and steel, choosing the right roof for your home can be a bit more involved than it used to be.
Multiple Roof Options
While there are many types of roofing material available, let's take a look at four of the most popular one:
Metal Roofing
A metal roof offers protection from the elements and relatively little maintenance with a lifetime that can exceed 40 years. Much of the steel used in roofing material nowadays is made from recycled steel and the steel itself can be recycled when it is time to replace it, reducing waste and contributing to a greener environment. Steel roofs can be treated with reflective surfaces to help reduce cooling costs as well..
Polycarbonate Roofing
A polycarbonate roof can provide the homeowner with a virtually unbreakable, albeit expensive, roof. Polycarbonate roofs have a high level of UV light blocking ability. They are a long lasting roofing material but the material itself is made with a process that is not eco-friendly.
Aluminum Roofing
Aluminum roofing material is a good choice for Malaysia as the material reflects sunlight and heat better than almost any other roofing material. It is a versatile rooking material, available as a panel, tile or shingle. Lightweight and environmentally friendly, aluminum is a low risk choice for most roofing projects.
Glass Roofing
While glass is not usually considered when choosing roofing materials, this material can be a great way to bring light and a sense of spaciousness into the home. Coloured or clear glass light panels in the roof offer an attractive and eco-friendly way to brighten the interior of your home naturally.
The staff at building Materials Online will be happy to discuss the various pros and cons of different roofing materials with you. We are available via phone or email connections for your support and convenience.