Sliding Doors
Sliding doors are a popular option in many areas of the home, especially in bathrooms and other places where space is at a premium. They are typically mounted on tracks and move horizontally into and out of recessed areas within a wall, thereby saving space and remaining out of site when not needed.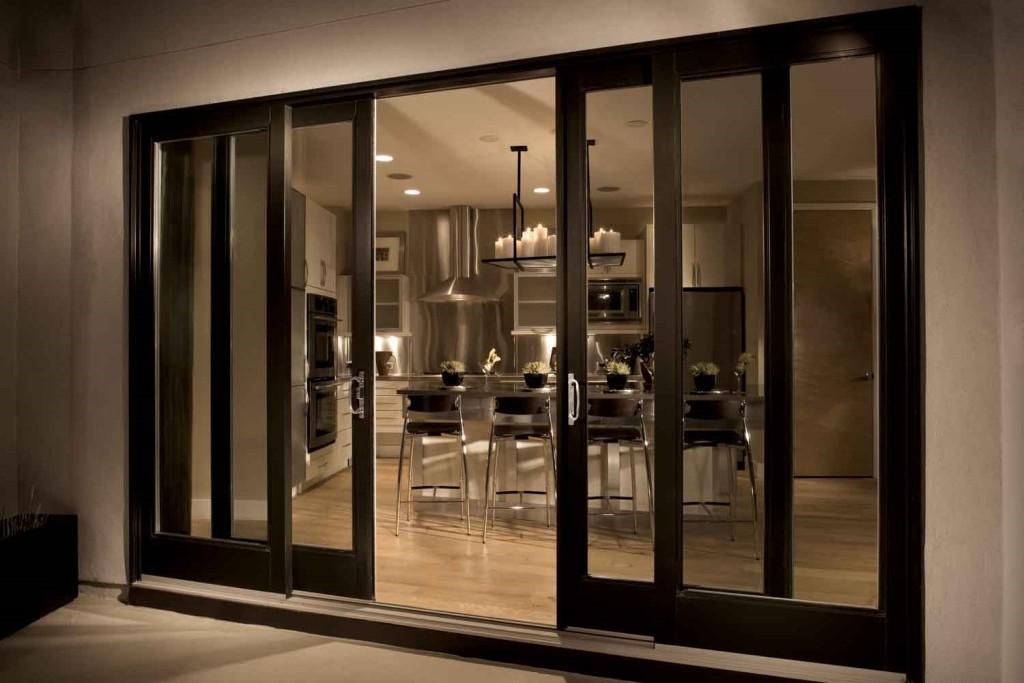 Benefits of sliding doors in the home 
Sliding doors offer the homeowner several distinct advantages over the traditional swinging door models.
They create the illusion of a seamless transition between the inside and outdoors. Since sliding doors are usually made with large glass panels, they are ideal for entryways between the home and backyard. They also offer a great view for those homeowners who want to be able to enjoy their gardens or back yards.
Sliding doors are easily integrated with almost all types of architectural design modes. They are compatible with Mediterranean, modern, or traditional Asian design concepts.
With new advanced materials such as acrylic and shatterproof glass, sliding glass doors are as safe and durable as their traditional counterparts made of wood or aluminum.
Perhaps the single biggest advantage of a sliding door is the space it will save when compared to a hinged door. When the door isn't needed, it is out of site and out of the way.
Sliding glass doors are a relatively low cost way to get more sunlight into your home. The glass panels allow natural light to filter into the home but can be fitted out with filters or shades to block the sun when it isn't needed.
Sliding glass doors are not only functional, but they are stylish and pleasing to the eye. Large glass panels create the sense of extra space within the home while providing a beautiful transit area between the outdoors and inside.
Pleasing to the eye and highly functional,  sliding doors are an option that should be considered for any new home or remodeling project.