Solar Panel Mounting Systems
Types and Application of Solar Panel Mounting Systems
---
Pitched Roof Mounting System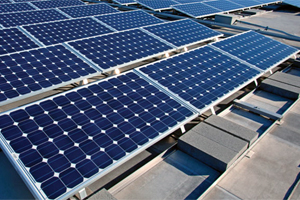 They are well­ designed mounting systems tailored to be fitted onto most kinds of pitched roof coverings like corrugated metal sheets, shingle, stone slabs, concrete or even ceramic tiles. On structurally sound roof structures, a system of mounting rail is installed onto the main roofing structure using an assortment of attachments which are specifically designed for a particular type of roof covering. The solar PV panels are then linked or connected to the rails.
Another practical solution is to remove some of the tiles and mount the PV panels flush with the other tiles, thus allowing the system to be aesthetically blended in with the roof appearance.
---
Flat Roof Mounting System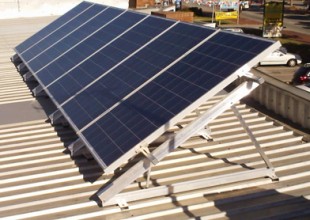 There are also well­ designed flat roof mounting systems that are suited for all kinds of flat roofs. On structurally sound flat roofs, solar PV panels can be installed on metal racking structures. With the adjustable tilt mounting, the system is adjusted to about 15 degrees to take full advantage of the sun's rays. The advantages include:
● flexible and easily mounted on the roofs
● with a smaller number of component parts, they are economically efficient
---
Car Park Mounting System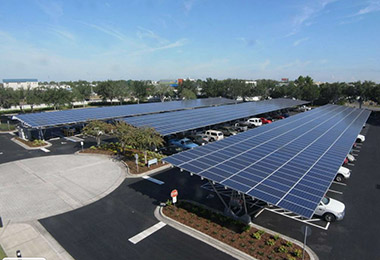 Large car parking facilities is optimally utilised when a solar PV system is mounted on its large roof surface and is used to generate energy. At a glance the advantages are:
●environmentally friendly and clean energy producer and a supporter of renewable energy
●weather­-protected parking, allowing for outdoor activities
● durable and resistant to corrosion
---
Ground Mounting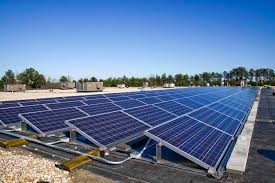 Solar panels can be attached to a ground ­mounted structure that can easily be manipulated to maximise absorption of the sun's energy. The solar ground mounting system can be used in a variety of photovoltaic systems in open country. The benefits are:
●pre­-assembled parts thus installation is fast, easy and economical.
● strong structure and load­-carrying capacity so can withstand extreme weather conditions
● made from high quality stainless steel so is durable and corrosion ­resistant.
---
Mounting Systems for Open Areas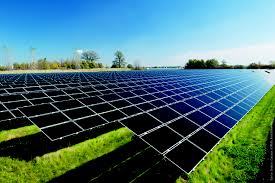 Wide, open and shade­ free spaces like the outskirts & rural areas, ground mounting is very ideal where installation and maintenance are on the ground. The advantages are:
●free flow of air behind the modules thus cooling the system and increasing its efficiency
●open spaces mean a bigger capacity to house a larger number of modules
● freedom to adjust the mounting modules until obtaining the best orientation and tilt angle.