Swimming Pool Tiles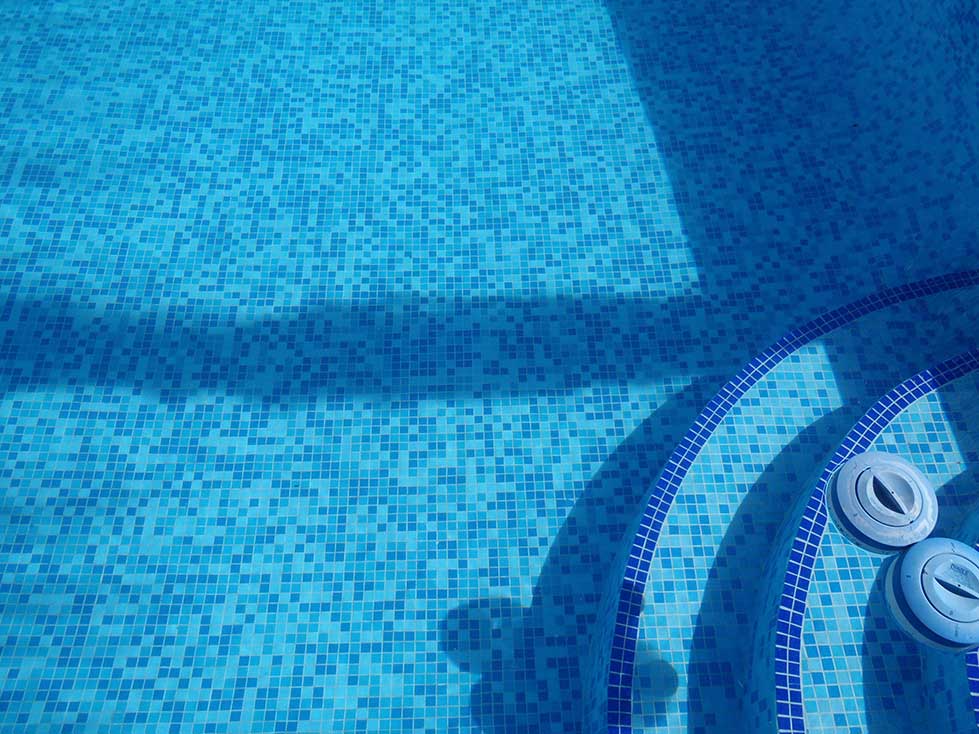 If you have decided to make the investment in a swimming pool, consider ceramic or glass tile. You will be glad you made the small additional investment for years to come. Tile surfaces in and around your swimming pool are going to be easier to keep clean and are more visually appealing than concrete or pebblecrete alternatives.
Swimming Pool Tile Applications
Using coloured tiles to mark the waterline borders, steps and depth markers are a great way to enhance the colour and beauty of your pool and also provide an additional level of safety, allowing swimmers to easily see where the edge of the pool and underwater steps are. Using dark blue tiles for these markers will also make the water look bluer when combined with a lighter coloured pool interior.
Tiles are an attractive option for almost any pool type or design. If you have chosen a fiberglass pool, tiles will create the impression of a concrete pool. From a maintenance perspective, tiles offer superior stain and algae resistance and will not discolour with age and exposure to the sun and ultra-violet rays.
One of the most important components of a pool is pool pavers and coping tiles. Pavers not only offer visual appeal but are a necessary part of the pool design intended to protect external surfaces from water damage. Some of the more popular and common types of pavers are known as bull nose coping, featuring a rounded edge. Square edged coping are also frequently used. Whichever style you decide on, be sure that the surface is anti-slip and able to withstand the harsh glare of a tropical sun.
Stack stone wall cladding is used in both internal and external walls around the pool area. These types of walls are often integrated with the surrounding landscaping. Stone cladding is available in a variety of types from polished granite to stone mosaics and stacked stone panels.
Popular Swimming Pool Tile Materials
Ceramic tiles in mosaic form are the most popular tiles used in swimming pools. They are the easiest to apply, are long lasting and have a reputation for adhering to the walls of the pool without problems.
Glass tiles have become increasingly popular in the last decade. Glass is a bit more difficult to install as they aren't as porous as ceramic tile and need more adhesive to make them stick. The appeal of glass tiles lies in the beauty and depth of the colours that are available.
Natural stone tiles are more expensive but they offer an elegant and rich textured look to any pool. Long lasting and resistant to the effects of water and sun, stone tiles offer an extraordinary visual appeal to the pool and surrounding poolside area.
Choosing the Right Colours and Patterns
With an infinite range of choices, the best approach to deciding on tile colour and patterns is to take time to look at other pools. Talk to your contractor and have them show you examples and look through home improvement magazines to get a good understanding of what is possible with swimming pool tile applications.