GTi Nano Titanium Glass Coating
5 Reasons Why GTi Nano Titanium is Worth Investing
---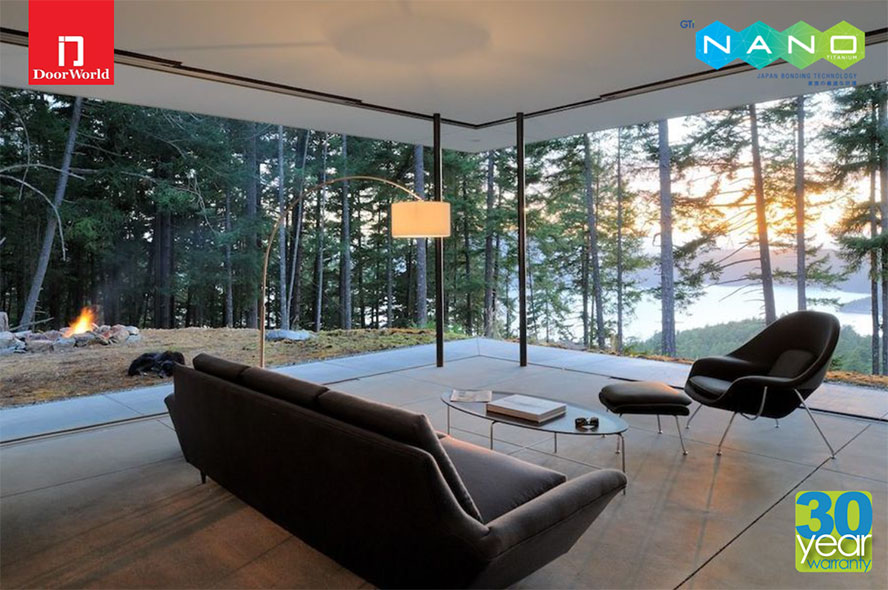 Engineered to protect you from the dangers of UV rays while keeping your home or office comfortable throughout the day, especially with Malaysia's unpredictable climate.
---
As we all already know, tinted window films are recognised for its ability to help prevent excessive amount of sunlight from shining into a particular room. It also helps block off dangerous UV rays but at a lower percentage. GTi Nano Titanium, on the other hand, can offer so much more.
Thanks to the continuous and efficiently conducted research and development, experts have finally succeeded in developing a solution that provides the best living experience for everyone. Known as an environmental friendly solution for energy saving, GTi Nano Titanium is engineered to protect you from the dangers of UV rays while keeping your home or office comfortable throughout the day, especially with Malaysia's unpredictable climate.
According to www.gtinanotitanium.com, Nano Titanium Coating uses Sol-Gel Technology along with Nano Bonding Technology that is patented in 16 countries – Australia, Belgium, Brunei, China, Japan, South Korea, Malaysia, Singapore, France, Germany, Indonesia, Italy, Taiwan, Thailand, United Kingdom, and United States. This new technology enables its silicone- based binder to properly cure at room temperature, where its end product can provide you with a functional glass coating that is transparent, ultra-thin (7 micrometer), excellent levelling and possesses a quick drying property.
If you are keen to install GTi Nano Titanium, you will be relieved to know that its binder comprises mainly silicone dioxide, which is compatible with major glass surfaces in the market. It is also flexible enough to treat various sizes, shapes and curves of the glass while maintaining common window attributes such as clarity, as well as resistance to different weather conditions, scratches, and fire. Its features also include high performance infrared absorbers, high performance ultraviolet absorbers and Nano colour pigments that come with a light tint but worry not, it does not affect its clarity at all.
Why should property owners opt for GTi Nano Titanium? This is just the gist.
---
No peeling and bubbling of tint film
6H high scratch resistance
Comes with 30 years warranty
5 Reasons to Invest
Now, here comes the interesting part - 5 reasons why it is worth investing in this revolutionary technology for your home or office.

"Our grandchildren always requested for air-conditioner during the day. Now that we had Nano Titanium on, they are happy with just the fan and an hour of A/C on. The living room remain comfort cool for the rest of the day. For the past 3 months, we noted that the TNB bills had since reduced. Thanks Nano Titanium."
- Mrs. Balan of Botanic Klan
Keeps room at a pleasant temperature
The GTi Nano Titanium can provide a more comfortable living environment by reducing thermal discomfort. When thermal discomfort is reduced, the usage of air-conditioning automatically reduces as well because of the efficiency of the GTi Nano Titanium. On the plus side, about 90% of IR will be eliminated when there is lesser solar energy transmission.
With Malaysia's hot and humid weather, you will be grateful to be within a cooling room especially if you are seated near a window or glass area.
Provides up to 75% visible light transmission
Installing GTi Nano Titanium to your windows does not mean that you will be living in darkness. Of course you can still enjoy natural sunlight during the day thanks to its traits – ultra thin (7 micrometer) with haze level of 0.8, low reflectivity, ability to develop a smoother surface as it fills up micro pits found on glass. Filling up micro pits will help preserve the naturally crystal clear view from inside and outside a property.
Additionally, 75% visible light transmission also means less electrical lighting required which results to lesser electricity consumption.
Blocks out 99% UV Ray
Everyone knows Malaysia for its tropical climate therefore protection from UV, IR, and intense heat is extremely essential. With GTi Nano Titanium, you will be protected from:
UVA – Causes aging and wrinkles
UVB – Causes sunburn and cataract. Can also weaken immune system and eventually leads to melanoma.
UVC – The most dangerous and harmful one in the UV list but it is filtered by the ozone layer at the moment.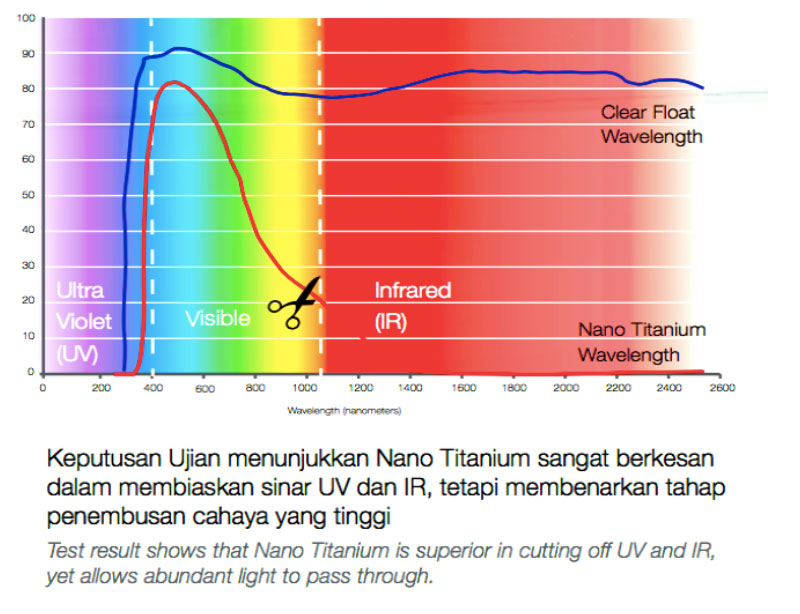 Overexposure to UV rays may result in various health conditions namely acute and chronic effects to the skin, eye and immune system, cataracts, or even skin cancer such as melanoma. Medical studies show that prolonged IR exposure will cause damage to eye lens, cornea and retina through cataracts, corneal ulcers and retinal burns.
Not only will your health be at risk, your furniture will suffer the consequences of excessive UV rays too. When the amount of UV rays is controlled by various technologies such as GTi Nano Technology, the colours of your furniture and other valuables will not fade easily, lesser chances of discolouration, and it keeps insects, that are naturally attracted to UV that emits from indoor lights, at bay.
Reduction in C02 emission. Helps save utility cost.
One of the reasons why GTi Nano Titanium is a good investment is because you, as a consumer, will get to do your part to preserve the earth as it reduces the risk of global warming. Without GTi Nano Titanium, the demand for air-conditioners will surely increase and that will contribute to higher HFC as well as CFC emission – this is the thing that will cause the world climate to change, through the vicious cycle of the Greenhouse Effect.

On a positive note, the GTi Nano Titanium will give you the chance to enjoy savings in electrical bills because it is built to help save at least 30% energy. A reduction in temperature of 2 to 3 degrees Celcius by GTi Nano Titanium can save up to 30% electricity consumption and reduce at least 5.6kg/m2/gas CO2 annually. It also helps lower your dependability on air-conditioners by reducing 51% solar energy transmission.
30 years warranty
When you install GTi Nano Titanium, you will be granted with 30 years warranty. Once installed, it is guaranteed that it can provide top performance that has been tested and approved by leading certification, inspection and testing agencies located in Australia, Singapore, Malaysia and Japan.
Now that you have a better understanding of what GTI Nano Titanium is and how it can benefit you, will you be installing it at your home or office? Are you in support of saving energy and helping to preserve the earth?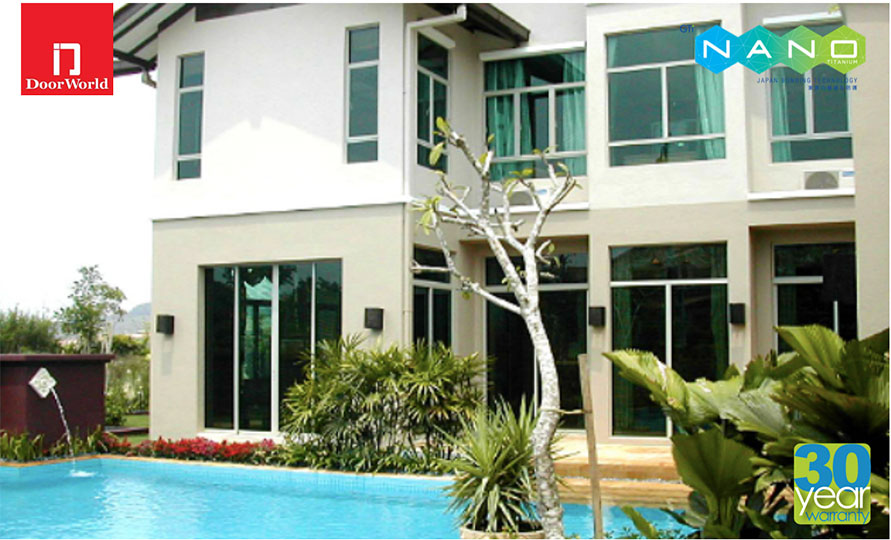 Private Resident at Shah Alam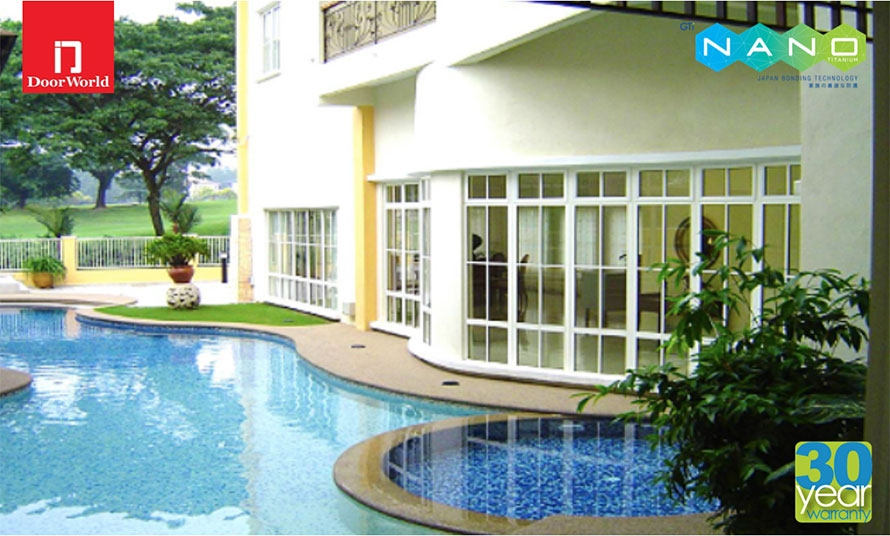 Private Resident in Kuala Lumpur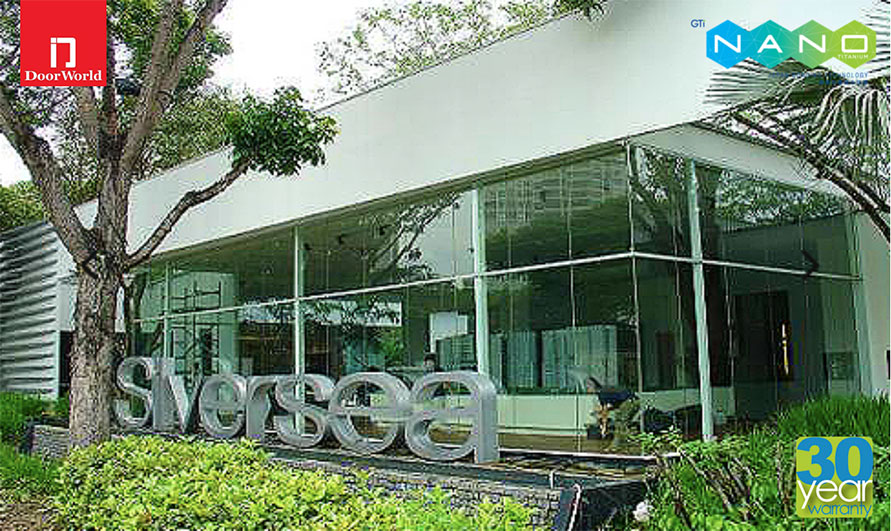 Silversea Condominium in Singapore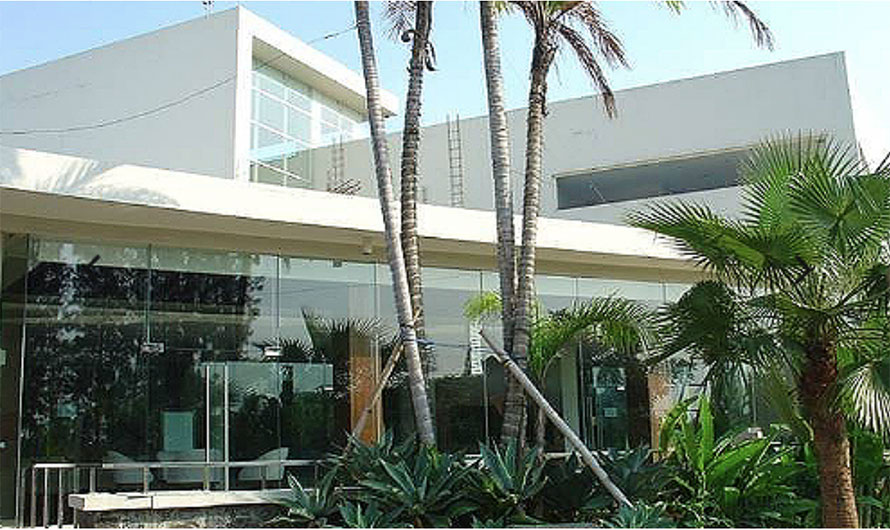 Spring Hill in Indonesia
"Nano Titanium glass coating definitely worth every penny spent. Never had thought our second floor living hall can achieved such a comfort living experience with just a fan on."
- Ahmad Shukri of Damansara