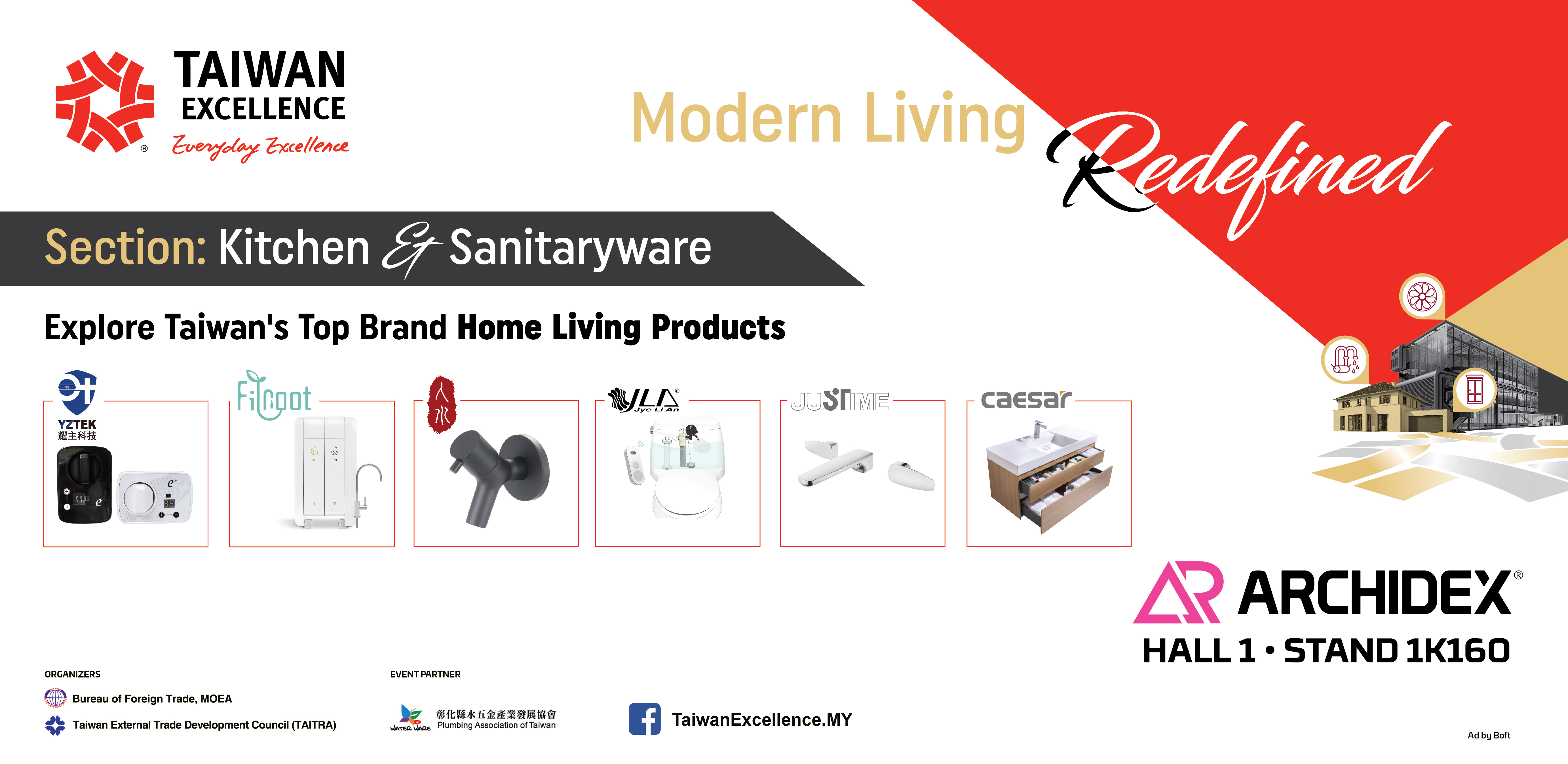 Redefining Every Day Fixtures with Innovation
(Kuala Lumpur, 6 June) Consumers nowadays focus more than just the aesthetic, they want the whole package, even more so in their homes.
Taiwan, being the forefront of the household fixtures industry, has many companies focused on innovative household solutions aimed at providing a safer environment and convenient lifestyle for everyone.
"Taiwan Excellence" – the symbol of the highest honour of Taiwan's premium products – will be showcasing 10 award-winning brands during Archidex 2022 from June 29th-July 2nd providing Malaysian business players a closer look at Taiwan's top brands and their ground-breaking advances that improve user quality and safety. The pavilion themed "Modern Living Redefined" will feature brands encompassing smart technologies, renovation materials, home and commercial solutions.
We managed to grab an interview with 2 of the brands that will be showcased, giving our readers a first read of what the exhibition will have to offer.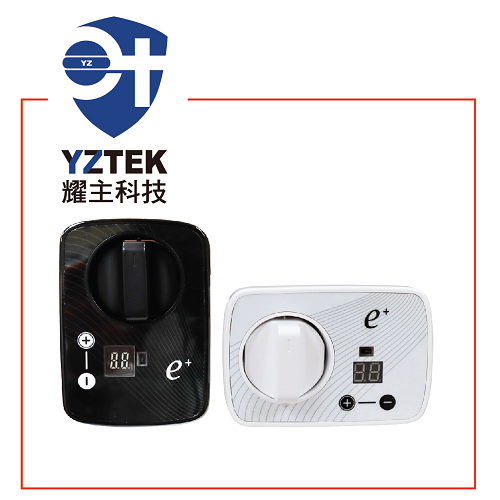 YZTEK, care and protect every home's kitchen safety
The story behind the creation of YZTEK was one born out of love. Kevin Tu, the founder of YZTEK, visited his mother one day and his favorite dish - braised meat - made by his mother was burnt. This was because she had forgotten to turn off the stove while they were chatting. The incident spurred YZTEK's founder to create a safety device for the stove such that it'd never happen again; and from thereon, more innovations to ensure the safety of everyone's kitchen.
e+AutOff was born because of the founder's dedication to his vision. Tim Liu, YZTEK's COO, introduced e+AutOff as a kitchen safety device that adds an additional layer of safety to homes. Both durable and simple to install, e+AutOff helps reduce the risk of fire incidents. After a simple installation, the device will automatically activate itself when you start cooking and turns off your stove for you when the time is up. Users need not replace their stoves or modify cooking habits. e+AutOff comes with an adjustable timer and safety lock as added features to keep one's kitchen safe.
This innovative device has been honored with many awards such as the IFIA AWARD, Taipei Prominent Enterprise Award, and Taiwan Excellence award since its inception in 2019.
Liu also added that with their products being a hit domestically, the company now turns to expand its reach to the international market, both with their own products or in collaboration with other businesses – they can provide OEM and ODM designs of their products that can be integrated into the products of other business brands.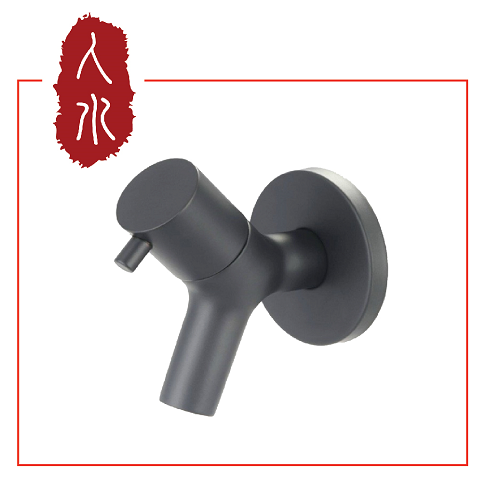 Liang-Ping, faucet that completes the user experience
With over 25 years of experience in the sanitary field, Liang-Ping aims to maximize functionality to help improve user experience. This is evident in their "The Liner" faucet.
Liang-Ping's sales representative Mr Chen mentioned that ""The Liner" is one of the most popular series of Liang-Ping with attractive outward design and surface treatment that could provide different feeling and position for the faucet."
Compared to traditional faucets that have a rough surface treatment, their handle and faucet body are designed to match giving the entire faucet a more streamlined look. Besides that, the handle is designed with convenience in mind and comes with the latest water rectifier in the industry to ensure smooth water flow.
When asked about the company's plans for growth, Chen expressed a strong interest in the Malaysian market. As he noted the similarities in culture and habits between Malaysia and Taiwan, stating that he believed that their products would be a good fit for Malaysian households due to this. They are currently seeking an experienced ventilation distributor in order to form a partnership and gain a foothold in the Malaysian market.
These are only 2 of the companies that'll be present during Archidex, so do join us from June 29th to July 2nd to find out more about the exciting line-up of companies and their new products!
If you are not able to attend the exhibition in person, there are 2 online product launches, respectively on June 30th and July 1st. For more information and to register, visit https://bit.ly/3NLp5ef