High Quality Taiwanese Faucets for Every Home

The faucet is one of the most important fixtures in our homes that we interact with on a daily basis, yet it is something that many people tend to overlook. Afterall, there is nothing inherently sexy about a device that turns the water on and off. However, one only needs to experience using a well-designed and high-quality faucet once to appreciate the differences.
Humancentric and environmentally conscious designs are important in today's world as the concept of green living has become an integral part of modern architecture as more people embrace green products. AWA Faucet and JUSTIME are two of Taiwan's leading faucet brands with a global presence and are making significant inroads in many markets around the world.
French Design at AWA-zing Value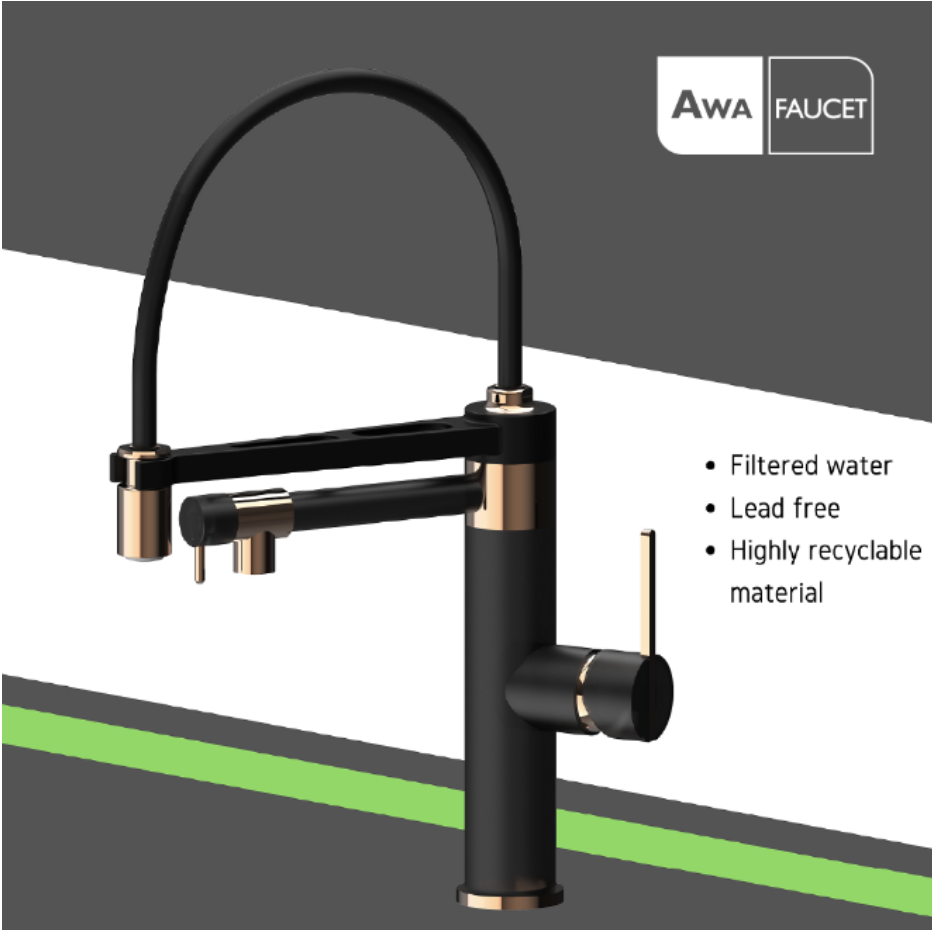 AWA Faucet was founded by renowned industrial designer Christian Laudet, and the brand was acquired in 2018 by Tsangkuo Industrial Co. – a family-owned Taiwanese enterprise with four decades of experience in the water hardware industry.
AWA Faucet offers French designed bathroom and kitchen taps with the aim of bringing European designs with superior quality at competitive prices. Laudet is still personally involved with the designing process at AWA Faucet, and with more than 30 years of experience in producing commercial and residential faucets, there is no doubt that the brand has the capability to deliver top-notch products.
New for 2023, Tsangkuo Industrial's vice president Roy Yang said, the company's Robin kitchen 3-way kitchen faucet is Laudet's latest creation and an excellent showcase of the company's designing and manufacturing prowess.
Water filtration devices are used in most households in Malaysia and the Robin 3-way kitchen faucet seamlessly incorporates the water filter into the faucet to provide the convenience of an integrated system without cluttering up the washing area. The independent valve design allows a user to fill their glass with drinking water even when someone else is using the tap for washing.
Instead of using the typical brass casting process, the Robin 3-way faucet is made from robust extruded aluminum tubes and high-performance glass fiber reinforced nylon. These materials are not only eco-friendly and recyclable, but are also incredibly durable, do not corrode, and the aluminum can even be anodized in bright, vibrant, eye-catching colors! This anodization creates a hardwearing finish that is much more durable than paint finish. All the parts that are in contact with drinking water are lead-free for complete peace of mind.
AWA Faucet's time-tested designs have received numerous international design awards including the prestigious Reddot Design, IDA Design, DNA Paris, Muse Design, and Taiwan Excellence.
Humancentric Design with JUSTIME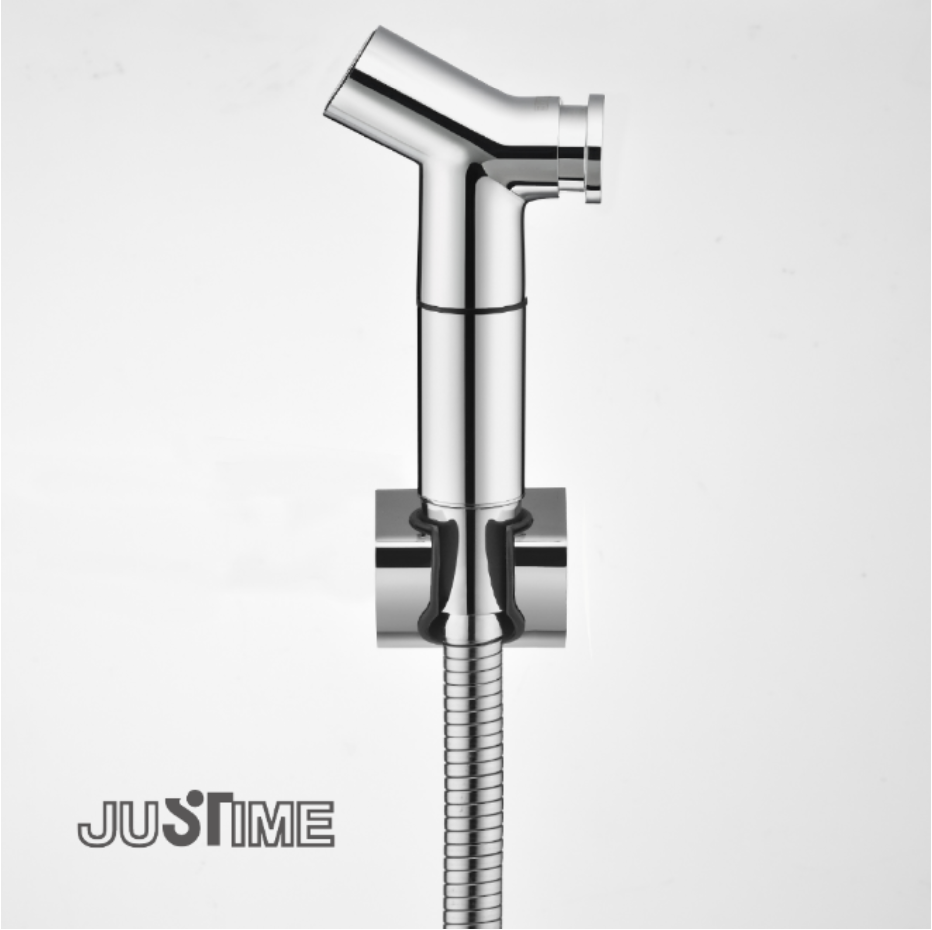 Established in 1993, JUSTIME has grown into one of the leading brands in Taiwan and a trusted name globally. In a market replete with products of different quality and designs, JUSTIME has managed to pull ahead of the competition with its commitment to delivering the best experience for its customers.
The in-house design team creates faucets and a wide range of bathroom accessories that combine functionality and aesthetic appeal featuring sleek lines, modern shapes and elegant finishes. The brand has a global reach and is widely recognized for its excellent designs and quality products. JUSTIME has received numerous accolades and prestigious awards including the iF Design Award, Reddot Design Award, IDEA, GOOD Design Award, and Taiwan Excellence.
According to Charles Chao, General Manager of JUSTIME, the company's popular Tai-Chi Series Kitchen Faucet with Pull-out Sprayer has the unmistakable style that expresses the natural motion of the human body in an artform and explores the notion of harmony between the dichotomy of softness in design and the cold hard material.
Practicality is never compromised in the pursuit of aesthetic design and the smooth swivel spout can be freely positioned across a single or double sink system. The built-in 30 cm pull-out sprayer further enhances the user experience and helps tremendously in cleaning duties. Users can also easily switch between a spray stream and an aerated stream to suit their needs.
The YES Series Sprayer with Wall Bracket is another product designed with practicality and looks in mind. The Y-head is ergonomically shaped to provide the ideal angle for a wide range of applications while the push valve allows for better flowrate control. The finish is corrosion and tarnish resistant, making it ideal for both indoor and outdoor applications.
Check out AWA Faucet and JUSTIME Products at ARCHIDEX 2023

To know more about AWA & JUSTIME, make sure to drop by the Taiwan Excellence Pavilion at ARCHICDEX 2023, including those featured above.
Taiwan Excellence is headlining its exhibition with the theme "Green Living" and will showcase a wide range of innovative solutions from ten Taiwanese winning brands, including multifunctional convertible films, environment and health friendly paints, smart sanitary wares, self-controlled dimming windows and many more.
In conjunction with Taiwan Excellence @ ARCHIDEX, Taiwan Excellence is also organizing an architectural competition named "Sustainable Innovation Challenge" with the aim of inspiring the next generation of designers to prioritize sustainable designs in their work. The finals will be held at the Taiwan Excellence Pavilion on July 28 and visitors are welcome to check out these innovative entries.
ARCHIDEX 2023 will be held from 26th to 29th of July 2023 at the KL Convention Centre. The Taiwan Excellence Pavilion will be located in Hall 2, booth number: 2L178
Follow our exclusive guided tour showcasing the best of Taiwan Excellence in the Archidex 2023 with goodie bag and refreshments.
Register at our landing page: https://bit.ly/TeBMO23
Visit Taiwan Excellence's Facebook: https://www.facebook.com/TaiwanExcellence.MY
Instagram: https://www.instagram.com/taiwanexcellencemy/