Resak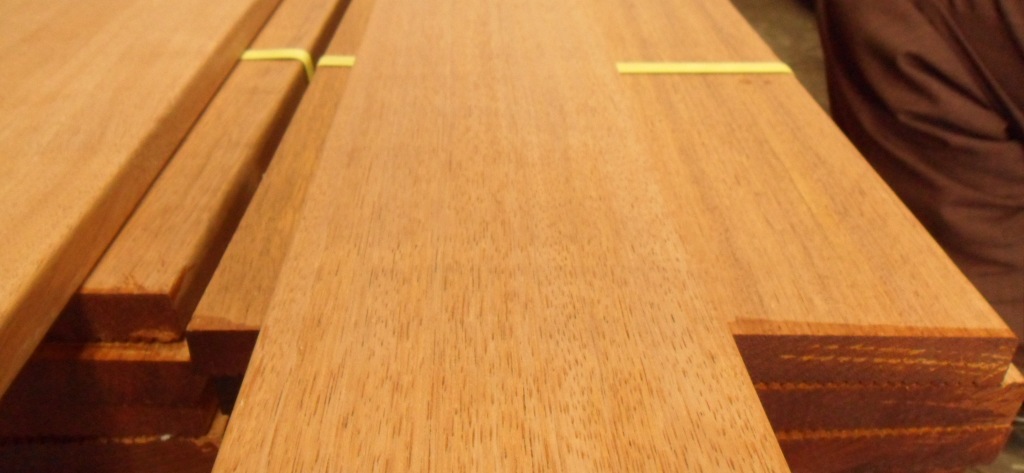 Resak wood comprises 2 species of the genus Cotylelobium and 21 species of the genus Vatica of the family Dipterocarpaceae. In Malaysia, the timber is known as Resak, Balau or Keruing Babi. It is called Resak in Indonesia, Sabah, Sarawak and Brunei. In India and Papua New Guinea it's Vatica; Chik dong, Mai ka cha and Mai si khao in Laos; Narig in the Philippines; Lau tau  in Cambodia and in Thailand as Tamsao, Yang-nu, Chan Thip, Pan-Cham, Khian, Khiem and Dam Darng and in Myanmar it is called Taungsagaing. Even in Malaysia, it is best known as damar and keluang in Pahang and jenuong in Johor.
Resak Habitat
The timber is a heavy hardwood and is widespread in Southeast Asia from India and Sri Lanka to Papua New Guineas. The Cotylelobium is found in the coastal hills and sandy ridges around the mouths of rivers along the eastern coasts of Terengganu, Pahang and Johor. Vatica is found throughout the dipterocarp forests particularly in the hills and at the peaks of the ridges.
Characteristics of Resak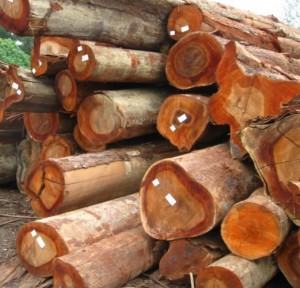 ● Very durable with an average life-span of 14 years under natural conditions. Although the timber is very difficult to treat, it has excellent strength and the wood is rot and termite resistant.
● The timber classification is HHW. The wood characteristics are as follows, the heartwood is yellow-brown with a tinge of olive and darkening to dark red-brown. The sapwood is light yellow-brown and well defined.
● Has a fine and even texture with interlocking grains and is generally free from huge defects.
● Various species may reach a height of 100 ft with trunk diameters of 2 ft with or without buttresses.
● Seasons fairly slowly and degradation is usually very insignificant.
●With regards to machining properties, the Vatica is difficult to re-saw and cross-cut but the Cotylelobium is moderately easy to slightly difficult to re-saw.
● The wood density ranges from 655 to 1155 kg m-3 air dry. Air drying of 15 mm and 40 mm boards takes 3 months and 5 months respectively with Type IV movement.
Resak Wood Application
The timber is easily processed with sawing and machining is easy, nails and screws glue well on the wood and the finishing is also excellent.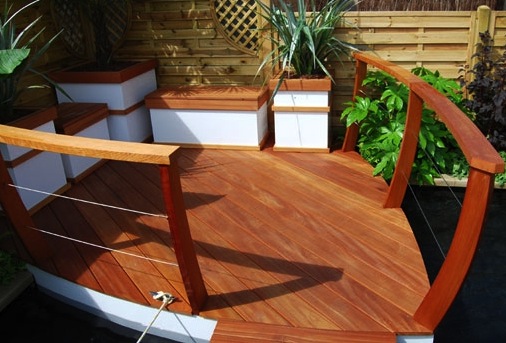 The wood is very suitable for all forms of turnkey and heavy construction, bridges, piling, mining timbers, railroad crosstie, boat and marine construction.
It is also used extensively to make doors, window frames and sills, furniture and columns and beams in old type houses.
The wood is also excellent for flooring. The lighter varieties are suitable for cabinet works, high grade joinery, interior fitting and sliced veneer.
Also used for making joists, heavy duty pallets and posts, heavy traffic flooring, impact tool handles, power transmission posts and cross arms, heavy duty furniture like laboratory benches, wooden containers, vehicle bodies like the framework and floor boards, fender supports, railway sleepers, staircase especially for the carriage, angle blocks, riser, rough brackets, stringer, bullnose tread, round end and winder, cooling tower (structural members).