Waterproofing Felt
Waterproofing felt is known by several names within the construction industry. Underlayment, roofing felt and tar paper are a few of the aliases you will hear that describe, basically, the same product.
Waterproofing felt is one of those products that have been a standard within the industry for over one hundred years. The original uses for waterproofing felt was as a temporary protective material to keep a roof dry while the shingles were being removed and replaced with new ones. In recent years, manufacturers of waterproofing felt have made many improvements to this basic roofing component that have improved the value and applications for this material.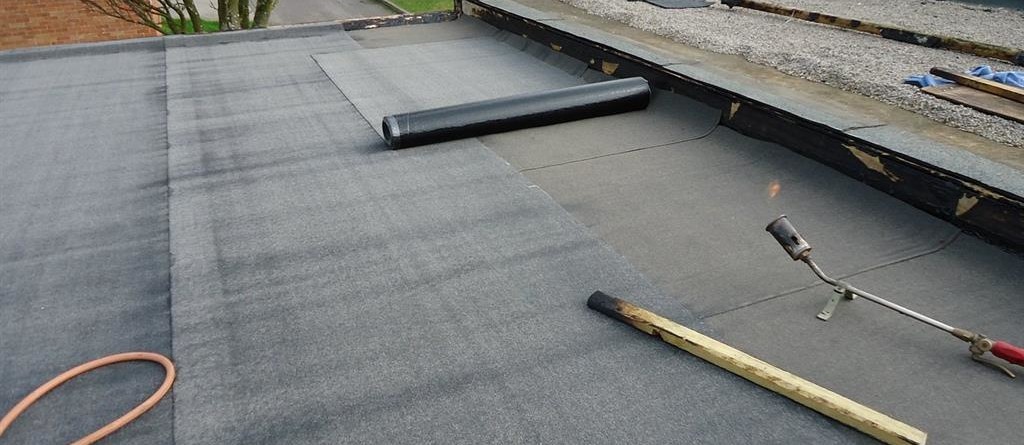 Benefits of Waterproofing Felt
When installing a new roof or replacing an old one, waterproofing felt offers several benefits:
It is "sticky", making the roof a safer surface to work and walk on.

When applied properly, it increases the fire resistance of a roof.

Creates a good barrier between the wood underlayment and the shingles themselves, keeping out moisture that can harm the structure over time.

Most modern building codes require some type of waterproofing felt to be installed anytime a roof is repaired or replaced.
Characteristics and Application of Waterproofing Felt
Waterproofing felt comes in different thicknesses, with #15 felt designated as the standard. On roofs that are steeper, contractors will often use a thicker felt, such as #30 that will resist tearing, thereby creating a safer work surface for the roofers.

It is important to note that a thicker waterproofing felt will not improve the roofs resistance to water as the primary barrier to rain and other types of moisture will be the shingles themselves. Waterproofing felt should be viewed as a temporary waterproofing material that does its work during the construction phase of a project.

No two roofs are the same and that means that it is important that the entire roof system be designed for each specific application. The right waterproofing felt is just one component of a high quality roofing job and our trained staff will be happy to guide you through the many roofing options that are available.

Additionally, warranties for waterproofing felt products are typically quite vague and will usually include wording that assigns the job of keeping the roof dry to the shingles themselves.